Luna Brown Love Seat
SKU LVS721552
In Stock and Ready to Ship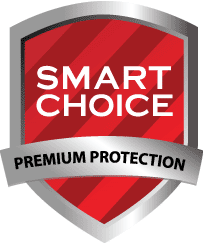 This product is eligible for
Smart Choice Protection Plan
Click here for more info.
Additional Colors Available
This product is available in additional colors.

Storage
This product features one or more storage compartments.

Contains or turns into a bed.
This product contains a bed or can be configured into a bed.

On Display at the Following Stores:
Other Colors, Sizes and Configurations
Our stores may have this product on display in different sizes, configurations or colors.

Other Colors, Sizes and Configurations at:
Comfort and convenience. Featuring hidden storage compartments and an innerspring mattress, pieces in the Luna collection have been designed to make your life a little easier. Plush microfiber upholstery ensures cleaning is simple, while click-clack mechanisms make switching between a seat and bed hassle-free. Place one of these pieces anywhere you need to save space and gain peace.
Features
Includes 2 pillows as shown
Upholstered in polyester and acrylic blend
Click-clack mechanism
Hidden storage
Metal legs
Bent wood arms
Hidden compartment
Measurements
63" W x 33" D x 38" H